It's important to have a well-stocked pantry at any time, so you'll have the ability to make a meal no matter what fresh ingredients are available to you, or in a time that you aren't able to make frequent trips to the grocery store. I know that especially during this time, with many of us quarantined due to coronavirus, this can be especially helpful, which is why I have put together this quarantine grocery list!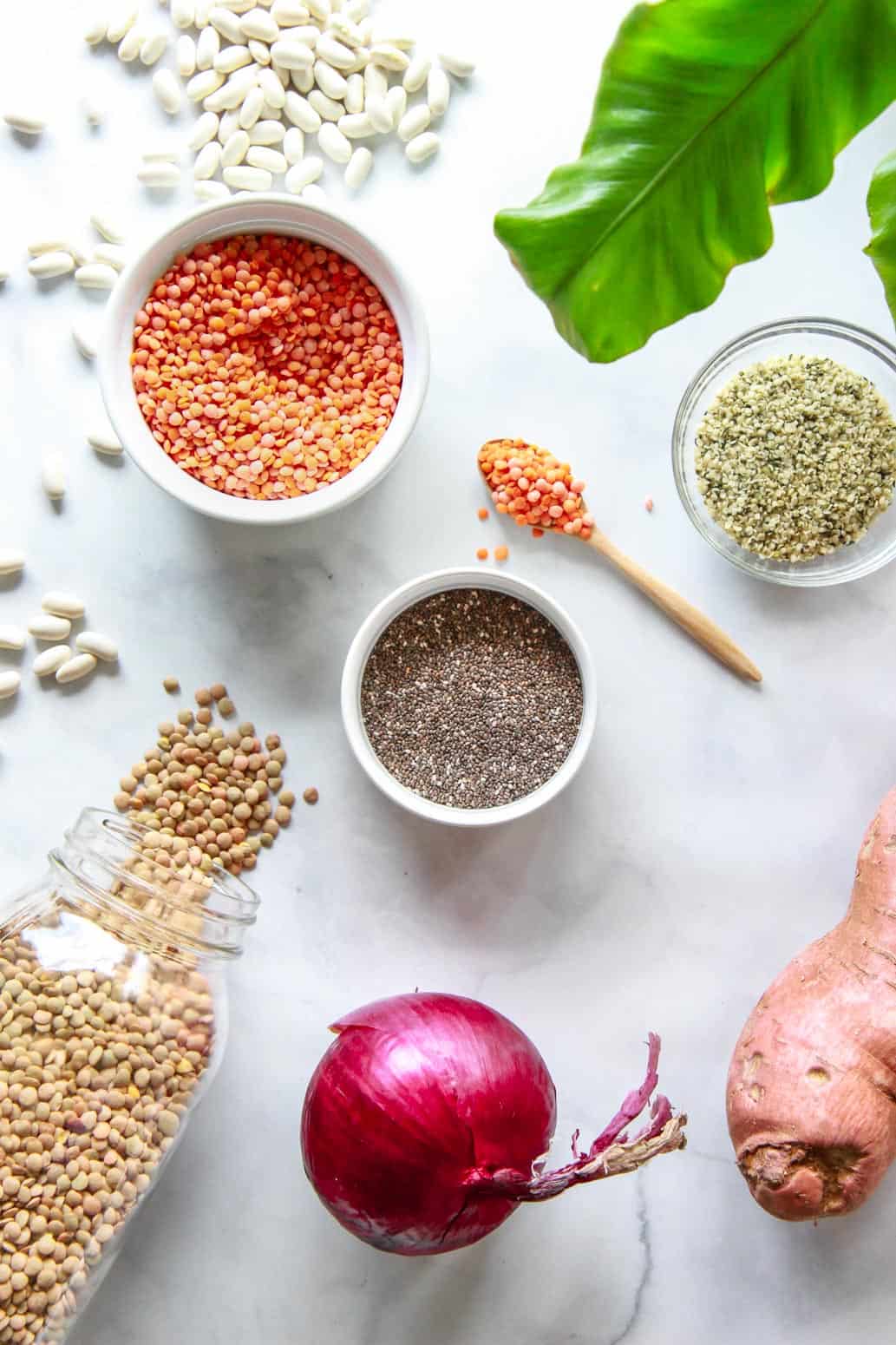 This list includes vegan pantry staples and freezer items to keep on hand so you won't have to worry about a shortage of fresh ingredients. I regularly keep my pantry stocked with these vegan items because it allows me the freedom to create recipes at any time! All of these shelf stable grocery items will last you from a couple weeks to several months.
Scroll down to the end of this post for a free printable PDF quarantine grocery list of all of these pantry and freezer friendly items!
Check out the YouTube video below for an in-depth overview of the following vegan quarantine friendly items:
I've included links so you can buy these groceries in bulk and online without even leaving your house. I've also included links to pantry-friendly recipes from each category. Now let's get into this! I have separated the grocery items into categories:
Legumes:
packed with protein, add bulk to recipes, and low in fat
Grains:
high in fiber
Nuts:
packed with protein and healthy fats, can be used to make your own nut milks and butters
Seeds:
packed with omega's and protein
Canned:
Nut butters:
Pasta:
Produce:
Fresh:
Frozen:
Seasoning:
Cooking and Baking Essentials:
Click here to download your free printable quarantine grocery guide!
While you're here, check out my free week-long healthy plant-based meal plan, complete with over 15 recipes and its own grocery shopping list!