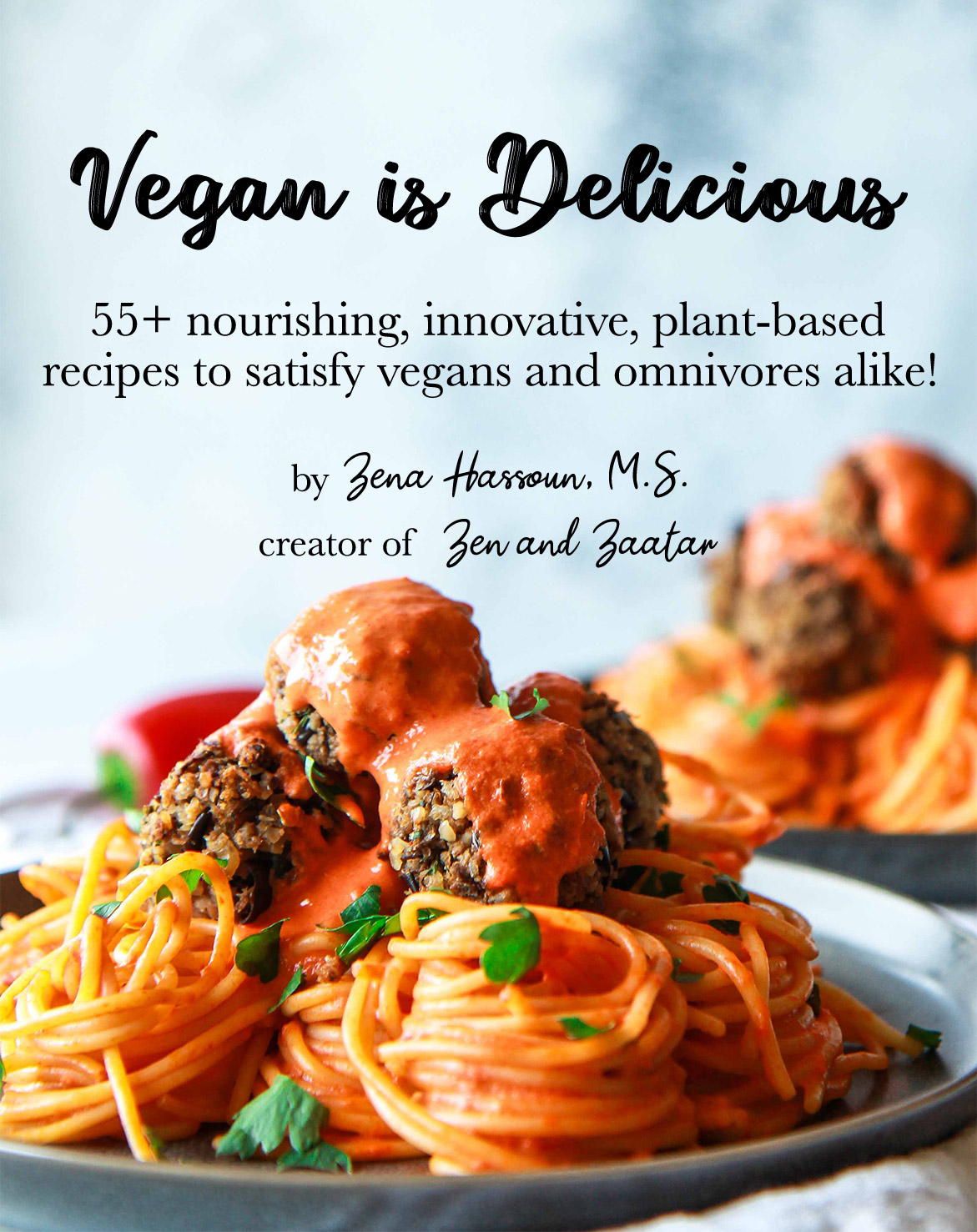 click to buy
Vegan is Delicious E-book: 55+ nourishing, innovative, plant-based recipes to satisfy vegans and omnivores alike!
What's in it?
Nourishing and delicious plant-based recipes that will satisfy vegans and non-vegans alike! Colorful and creative vegan meal inspiration including:
Over 55 original recipes, each with a high quality colored photo
Recipes include: Main dishes, sides, desserts, meat & cheese substitutes, sauces & spreads and more!
Instant access: no waiting for shipping + no shipping fees
Clickable recipe index and easy navigation
Gluten-free and oil-free options noted and available for many of the recipes
Click the button below to buy it!
Includes recipes like:
and more!
How to download?
Check your email for the download link within a few minutes of purchase. The sender is Gumroad, Inc. Don't see the email? Check your junk/spam folder.
Gluten-free and oil-free options?
Many of the recipes are gluten-free or oil-free, or can be made gluten-free or oil-free with simple substitutions. These are noted with symbols for each recipe, and a guide to gluten-free and oil-free adaptations is included as well.