This oil-free avocado pesto makes any dish better. Spread it on top of toast and top with tomatoes, use it as a pasta sauce, or put it on top of tofu scramble or a chickpea omelet. This vegan avocado pesto is a healthier alternative to a traditional pesto, and just as delicious!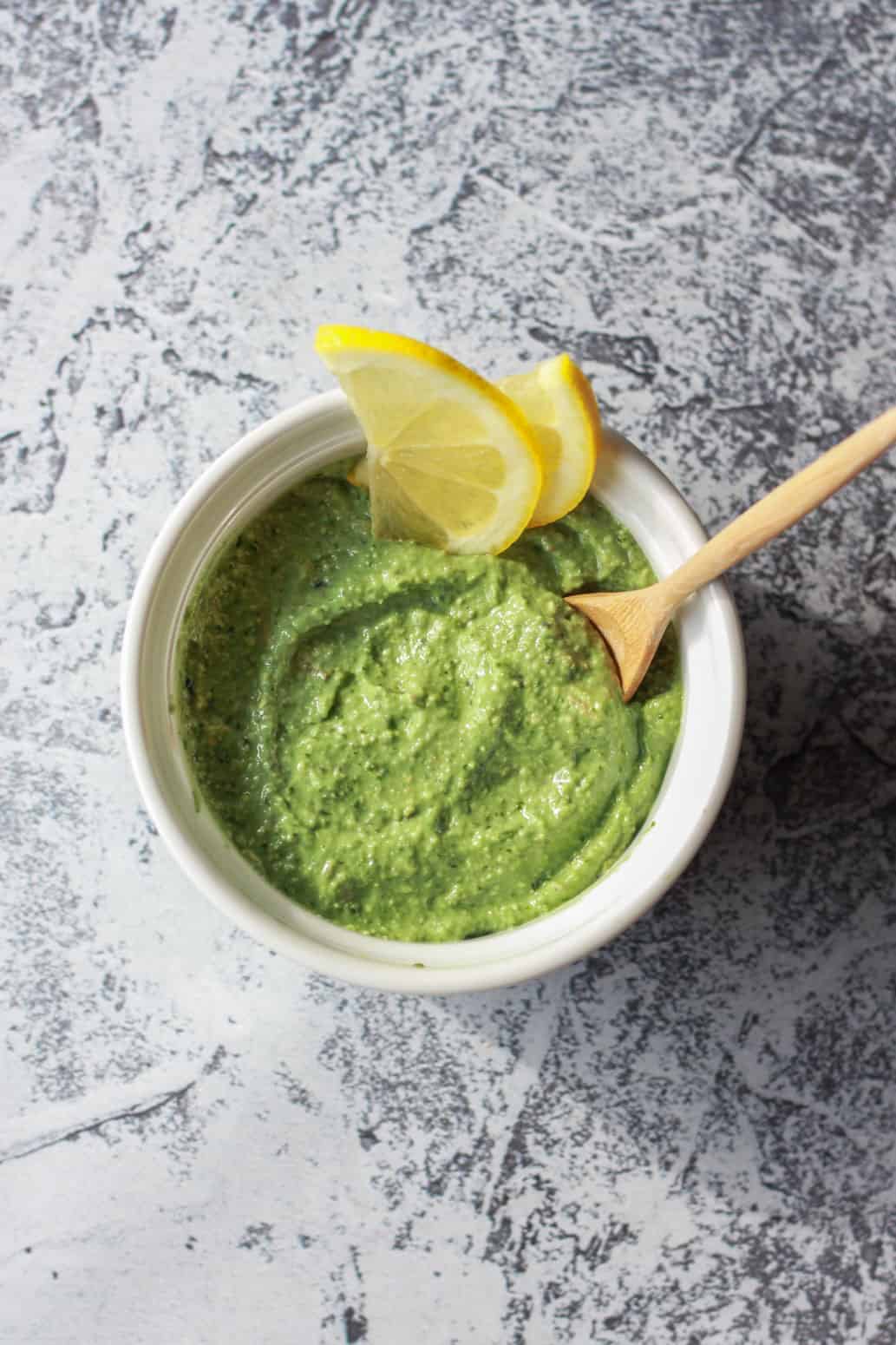 This avocado pesto is versatile- you can use a combination of basil and other greens that you have, such as spinach, kale, or arugula, and you can even switch out the basil for another herb you have on hand, like cilantro!
I like to make this avocado pesto with pine nuts, but you can use a variety of nuts in place of them, such as walnuts, cashews, or almonds. This pesto is flavored with lemon and nutritional yeast. I like to add garlic when I use it in pastas.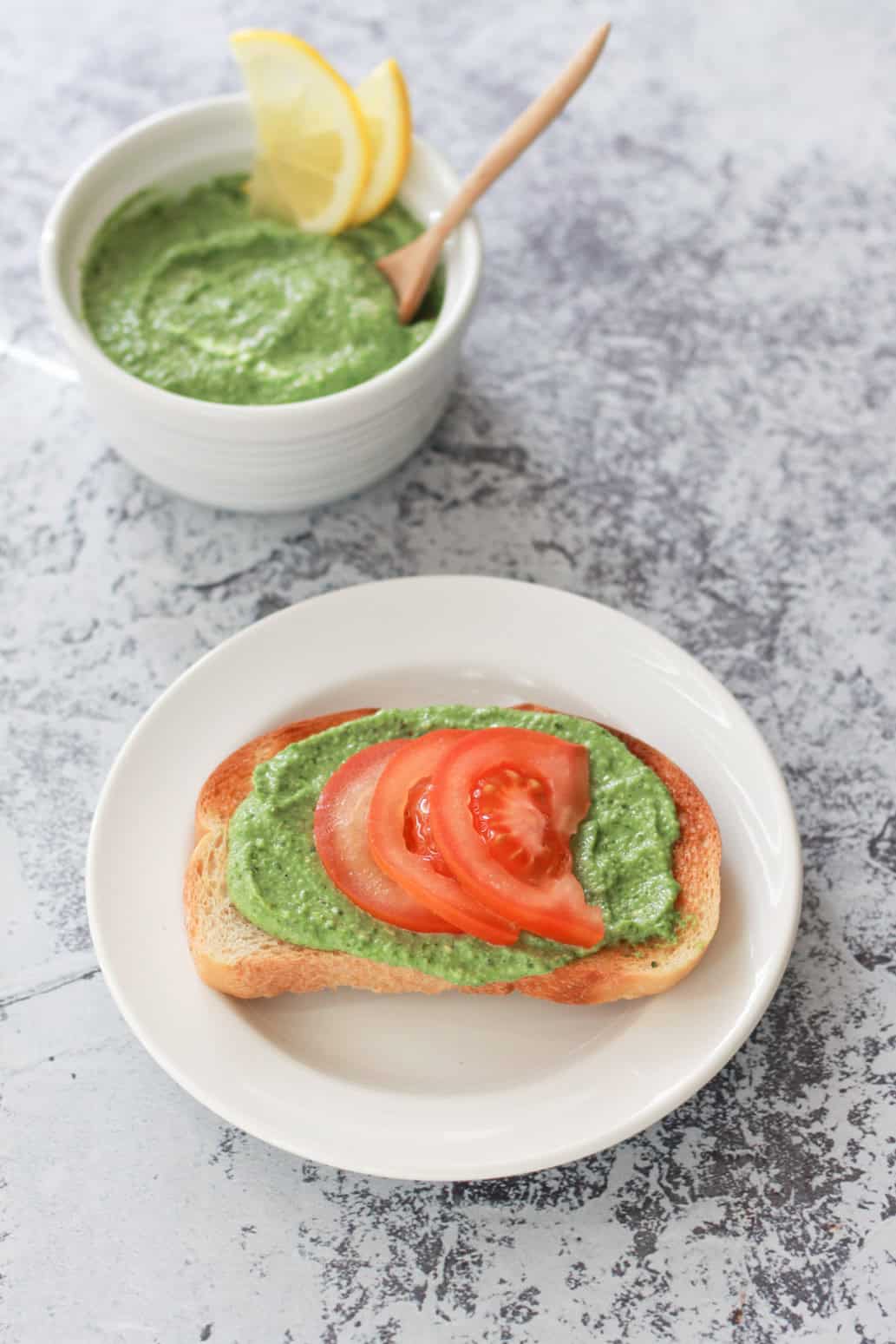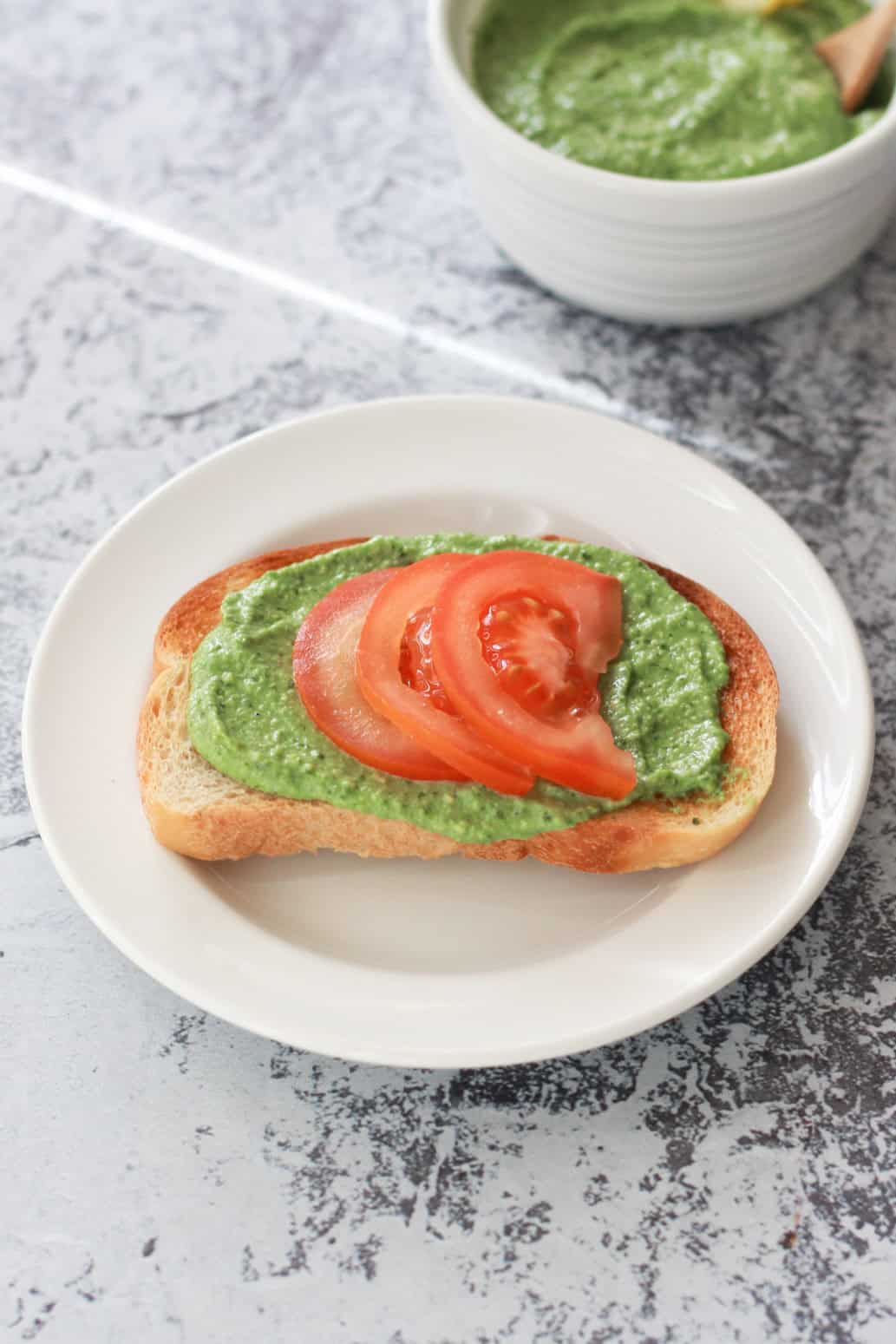 I hope you love this recipe as much as I do! Be sure to tag me in your recreations on Instagram @zenandzaatar #zenandzaatar or pin this recipe for later!
If you enjoy this free recipe, consider supporting me further by purchasing or gifting my e-book, including this recipe and over 55 others! Have the best vegan recipes at your fingertips, downloaded to your device, without the ads and extra text on my blog. Buy it HERE!
Oil-Free Avocado Pesto (Vegan)
This oil-free avocado pesto is a healthy, vegan alternative to traditional pesto. This avocado basil pesto is perfect on top of pasta, toast, and more.
Ingredients
2 cups basil leaves, loosely packed (or 1 cup of basil + 1 cup of a green such as kale, spinach)
1 avocado
3 tbsp lemon juice
1-2 cloves garlic (optional)*
½ tsp salt
black pepper, to taste
⅓-1/2 cup water
Instructions
Put all the ingredients except for water in the food processor and pulse until smooth.
Slowly add in the water a little at a time and pulse. Keep adding water until you reach the consistency you want. Taste and add a little more salt or lemon juice as needed. Enjoy!
Notes
*I don't like to add garlic when making this avocado pesto for breakfast items. But for all other times, especially when adding to pasta, I would definitely recommend adding the garlic!
Recommended Products
As an Amazon Associate and member of other affiliate programs, I earn from qualifying purchases.