A seemingly simple medley of flavors, this zaatar avocado toast has been my go-to version of avocado toast for a while now! The juicy cherry tomatoes and tahini pair perfectly with the zaatar seasoning.
I believe that this zaatar avocado toast is the "millennial version" of a traditional Middle Eastern breakfast staple, consisting of bread dipped in olive oil or zaatar.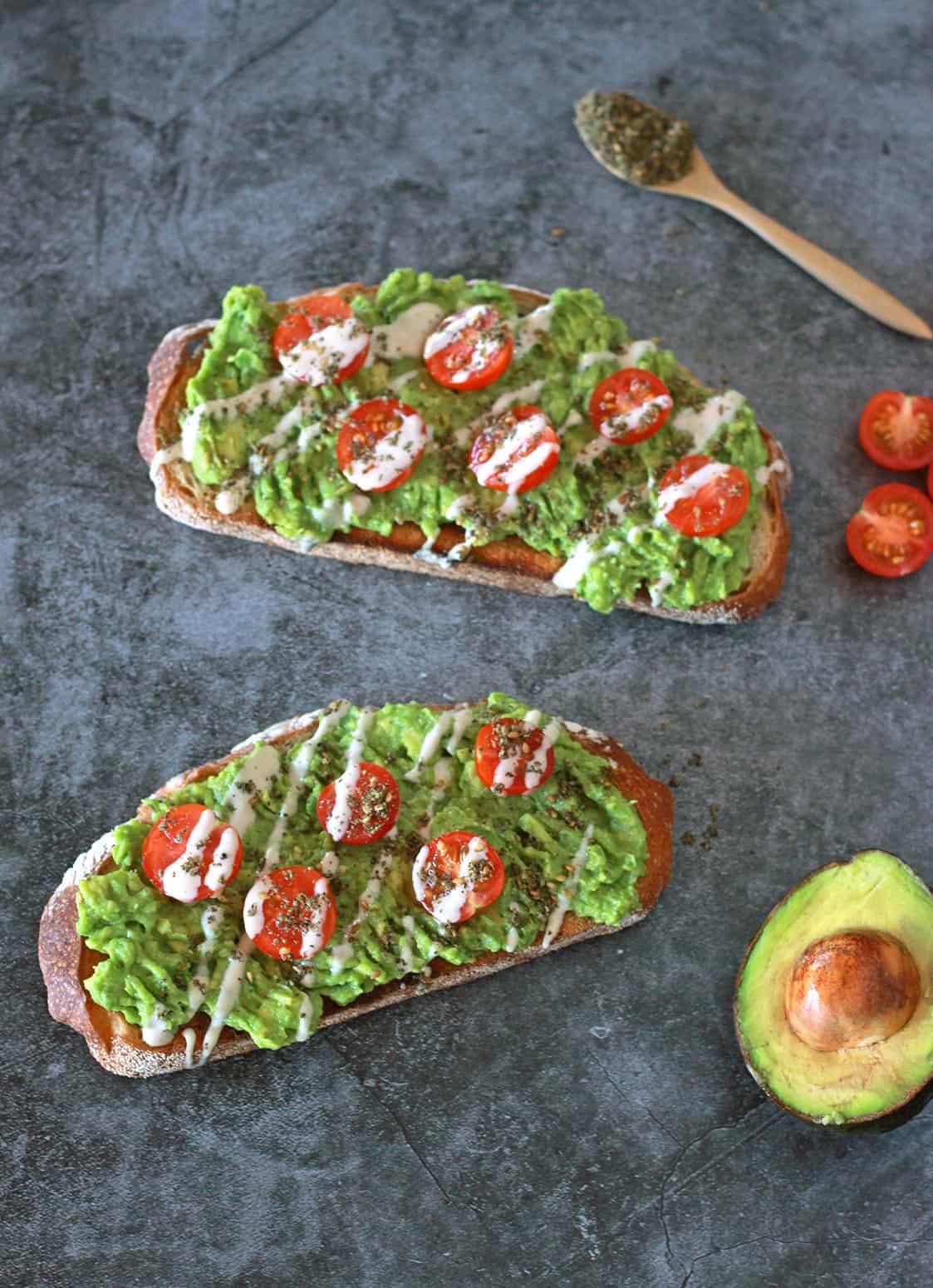 Ever since my first taste as a child, I fell in love with zaatar. One of my favorite breakfast, snack, and really anytime meals growing up consisted of warm bread dipped into olive oil and covered in the seasoning. As I got older and avocado toast became a "thing," I found that zaatar paired perfectly with the creamy, rich fruit. The tomatoes and tahini drizzle in this dish balance out the savory notes in zaatar.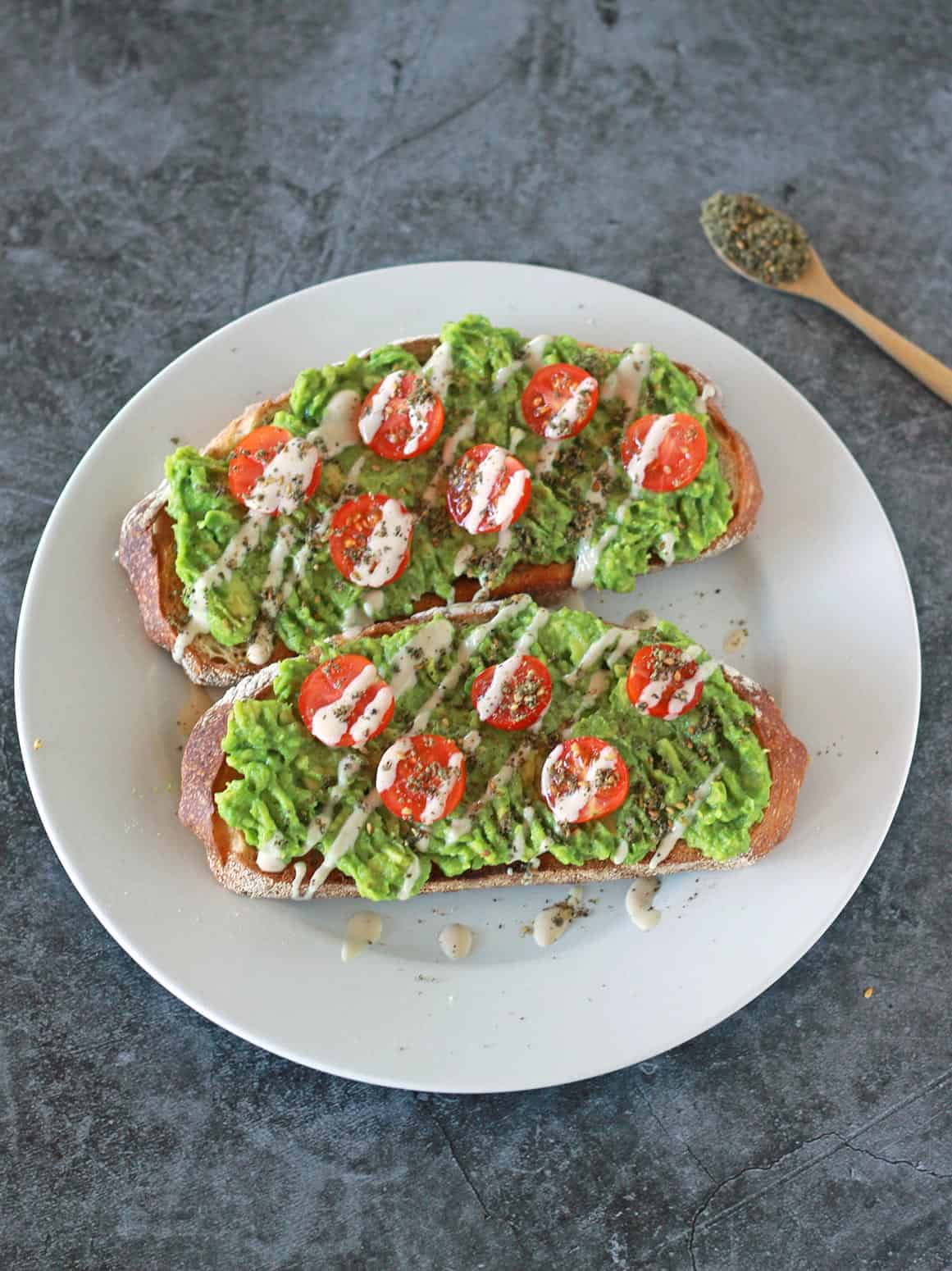 I hope you love this delicious zaatar avocado toast as much as I do! Don't forget to tag your recreations on Instagram @zenandzaatar & #zenandzaatar! Or just pin this recipe for later! 🙂
Zaatar Avocado Toast with 3 Ingredient Tahini Drizzle
A simple Mediterranean twist on the classic avocado toast, this zaatar avocado toast is bursting with flavor. Topped with an easy 3-ingredient tahini sauce and cherry tomatoes.
Ingredients
2 slices of bread
1 avocado
scant ¼ tsp sea salt
½ cup cherry tomatoes, halved
2-4 tsp zaatar spice
Tahini Sauce
¼ cup tahini
¼ cup water
2 tbsp lemon
¼ tsp salt
Instructions
Whisk all ingredients for tahini sauce together and set aside.
Toast each slice of bread. Mash ½ avocado onto each slice of bread and season with a sprinkle of salt.
Divide the tomatoes among the avocado toasts. Drizzle each toast with tahini sauce. Sprinkle 1 tsp or more of zaatar spice onto each toast. Enjoy your zaatar avocado toast!