This vegan peppermint bark popcorn is the perfect combination of salty and sweet! This holiday treat consists of buttery, savory popcorn coated in a dark chocolate drizzle, topped with crushed candy canes.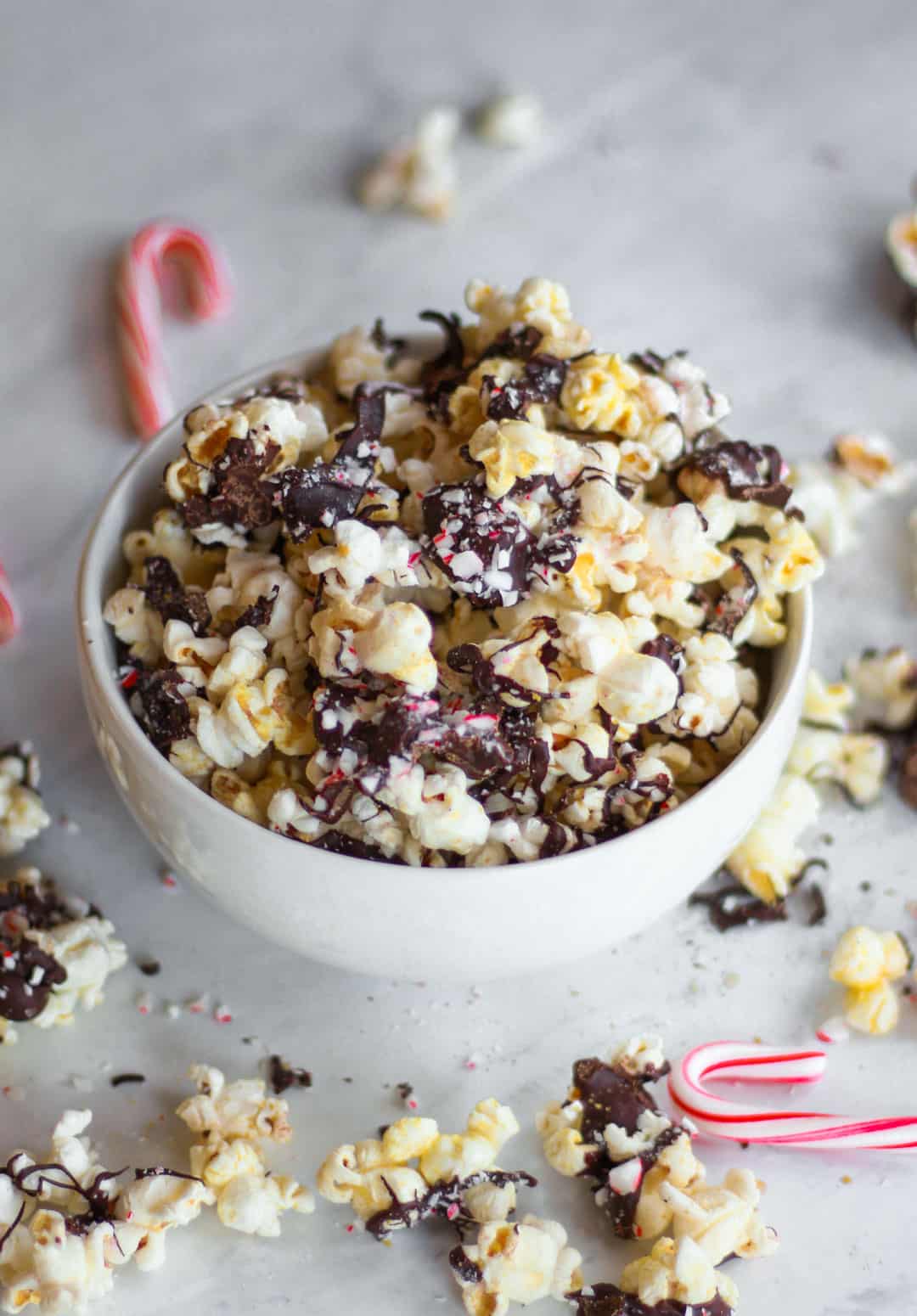 Learn how to make this peppermint bark popcorn in the video below!
Watch the full video and learn how to make other tasty vegan holiday treats
here on YouTube
!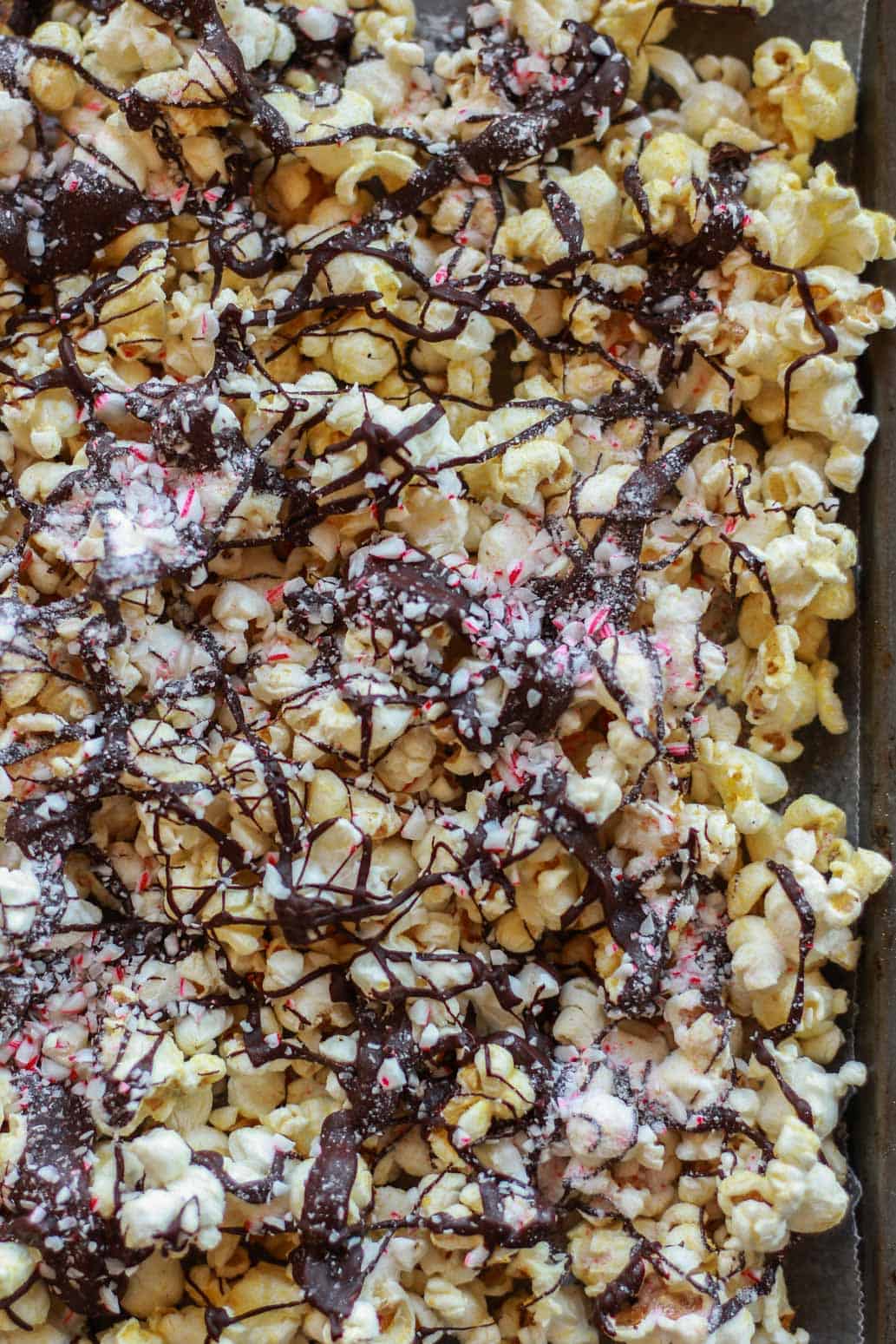 This popcorn is super easy to make from scratch, and has a buttery flavor thanks to nutritional yeast. The dark chocolate drizzle has a kick from peppermint extract, and crushed candy canes add a delicious crunch.
I hope you love this recipe as much as I do! I would love to see your recreations on Instagram @zenandzaatar #zenandzaatar, and make sure to pin this recipe if you're planning to make it later!
Peppermint Bark Popcorn (Vegan)
This vegan peppermint bark popcorn makes a delicious holiday treat. The perfect combination of sweet and salty, the savory popcorn is coated with chocolate and crushed candy canes.
Ingredients
1 ¼ cup dark chocolate chips (non-dairy, vegan)
¼ tsp peppermint oil
⅓ cup crushed candy canes
3 tbsp coconut oil
½ cup popcorn kernels
1 tsp sea salt
¼ cup nutritional yeast
Instructions
Heat coconut oil in a pot over medium-high heat. Drop in a few kernels and wait for them to pop. once they've popped, drop in the rest of the popcorn kernels, and shake the pot around to coat the kernels with oil. Cover with a lid and wait for the popcorn to pop.
Once all the popcorn is popped, add in the nutritional yeast and salt. Put the lid back on, and shake the pot to evenly coat the popcorn in the seasoning.
Pour the popcorn onto a parchment-lined baking sheet, leaving the excess seasoning back in the pot.
Melt chocolate chips over a double boiler or in the microwave. Once melted, stir in the peppermint extract. Pour this melted chocolate into a plastic bag and snip off a corner, or put it in a pastry bag. Drizzle the chocolate over the popcorn. Shake or toss the popcorn slightly to make sure all popcorn has some chocolate on it.
Sprinkle the crushed candy canes on top of the chocolate-covered popcorn. Put it in the fridge or leave it out for 15 mins until the chocolate hardens. Break up the popcorn pieces and enjoy!
Recommended Products
As an Amazon Associate and member of other affiliate programs, I earn from qualifying purchases.