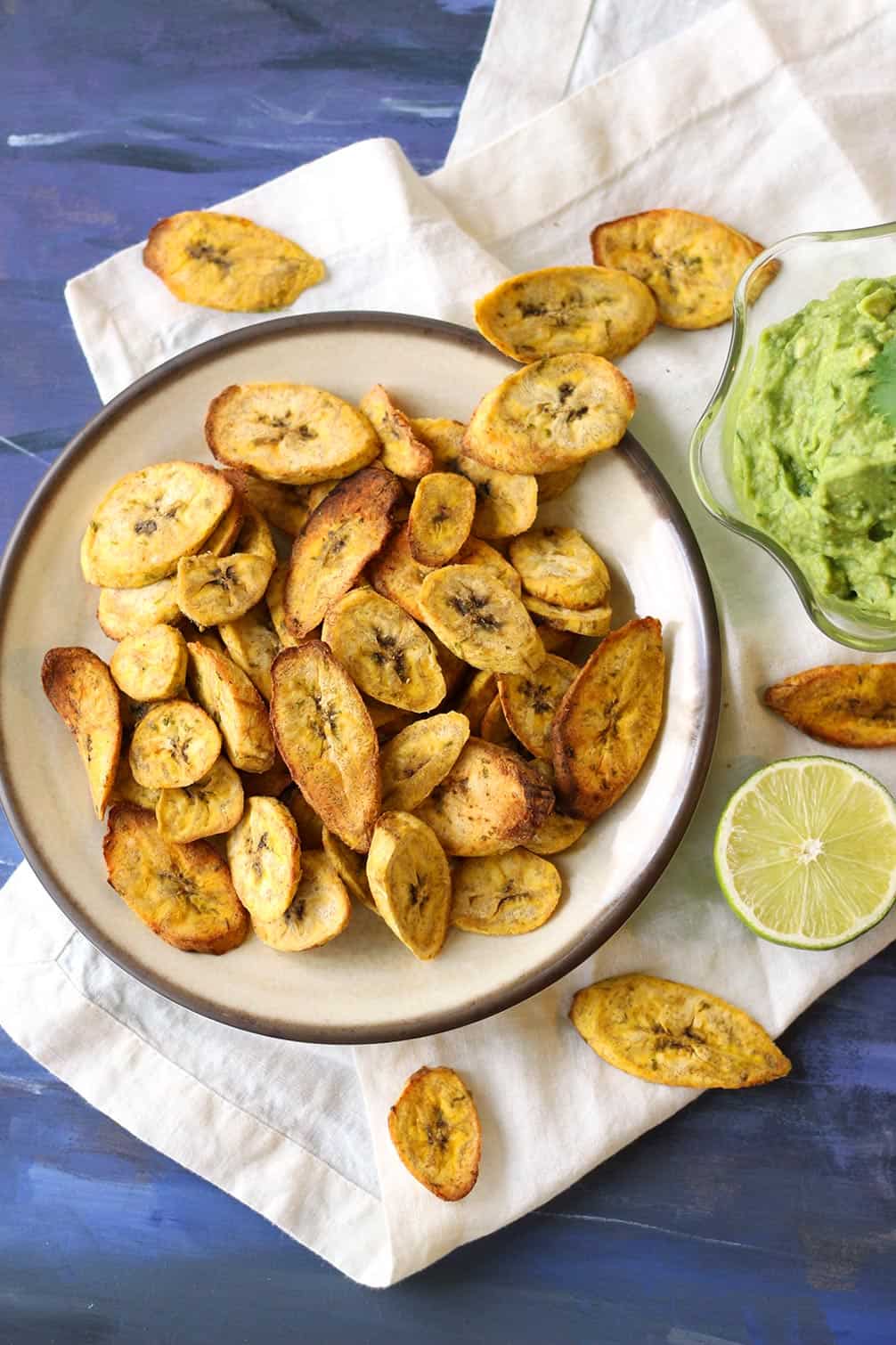 These air fryer plantain chips make a healthy alternative to fried chips and are just as delicious! Spiced with chili, garlic and lime, these plantains taste amazing dunked in fresh, creamy guacamole. These vegan and gluten free plantain chips can also be made just as easily in the oven!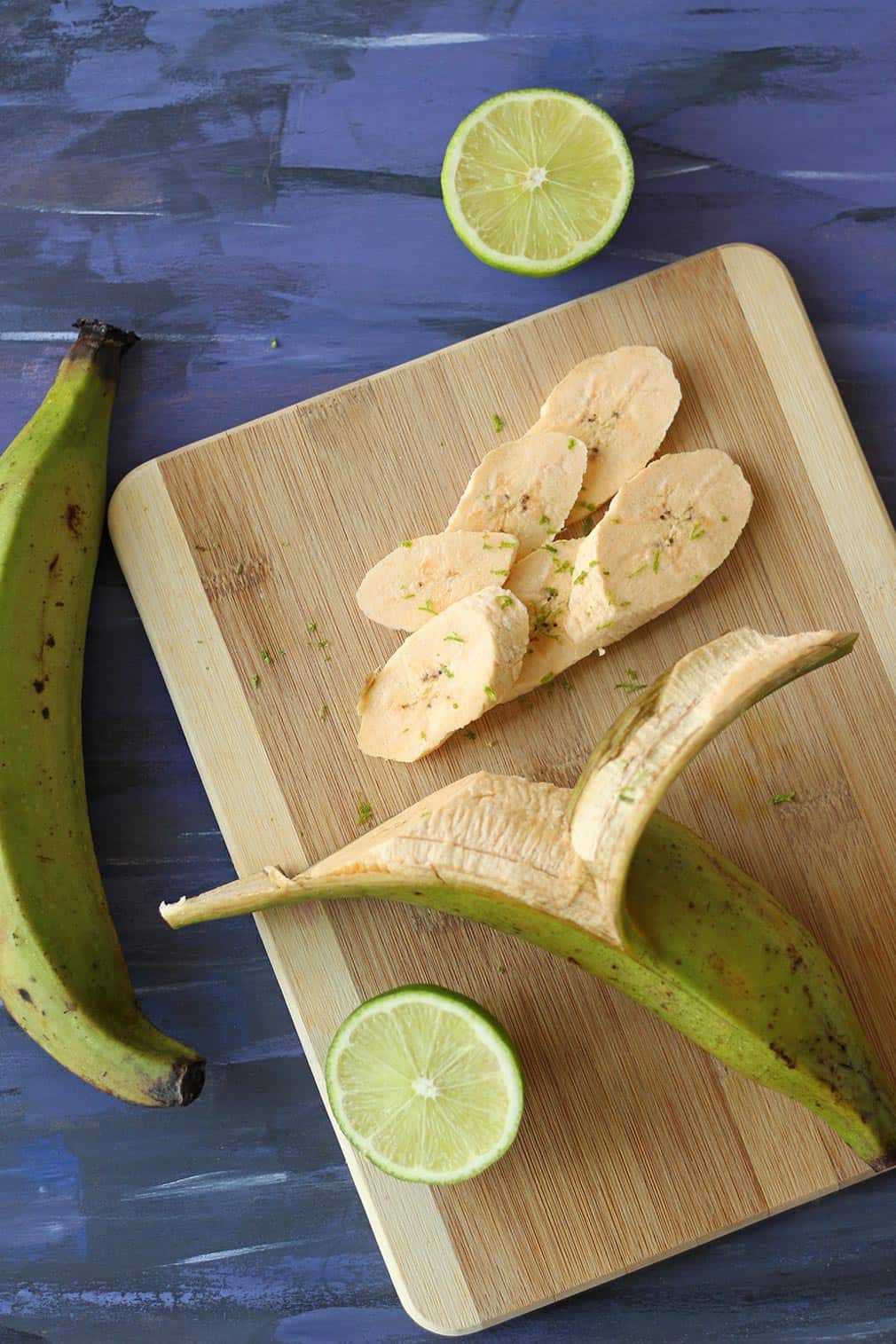 As a child, I remember always asking my babysitter to bring me back a big bag of fried plantain chips from the Latin grocery store, and these air fryer plantains took me right back to those days! I love salty snacks and these always hit the spot.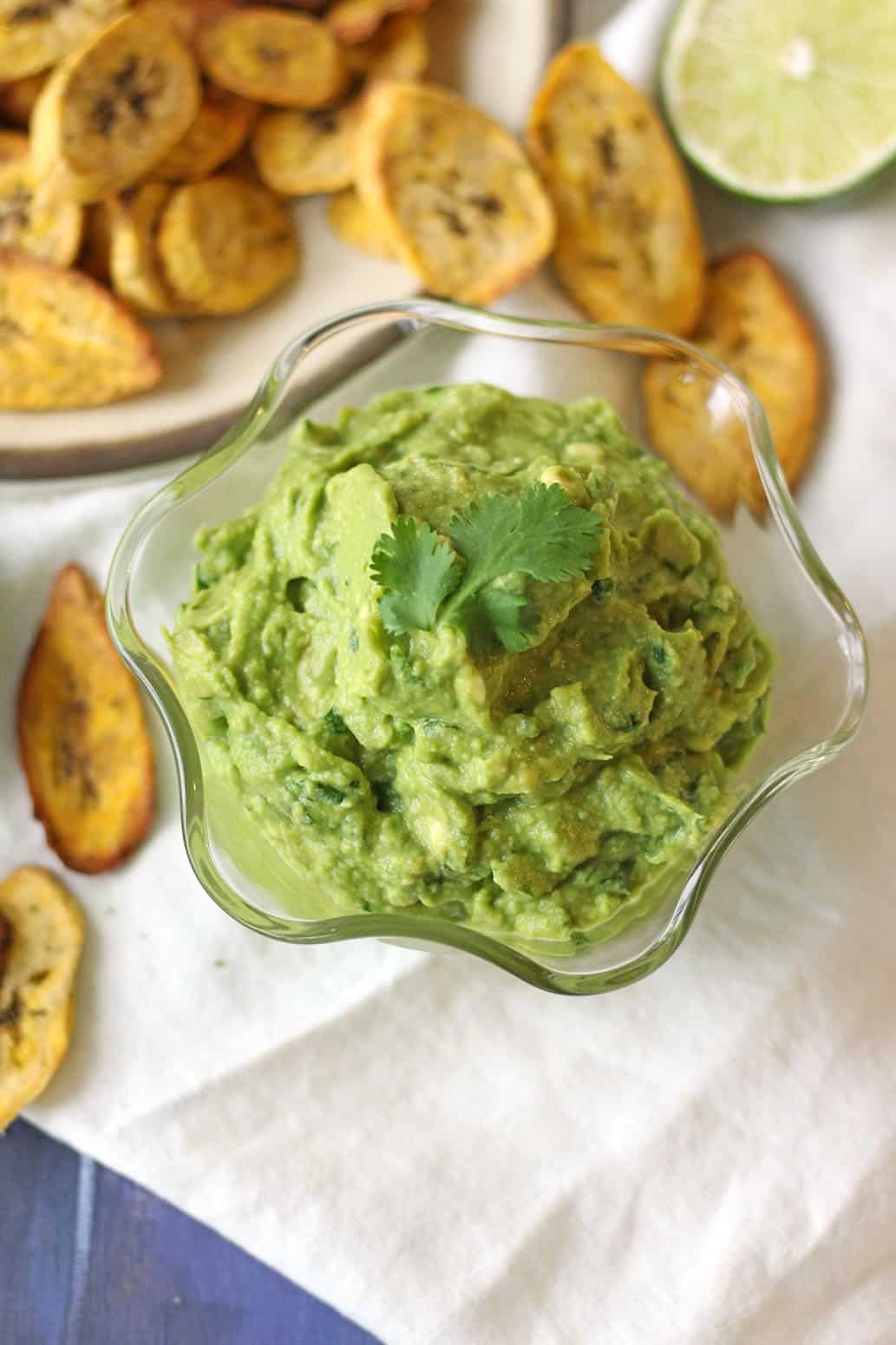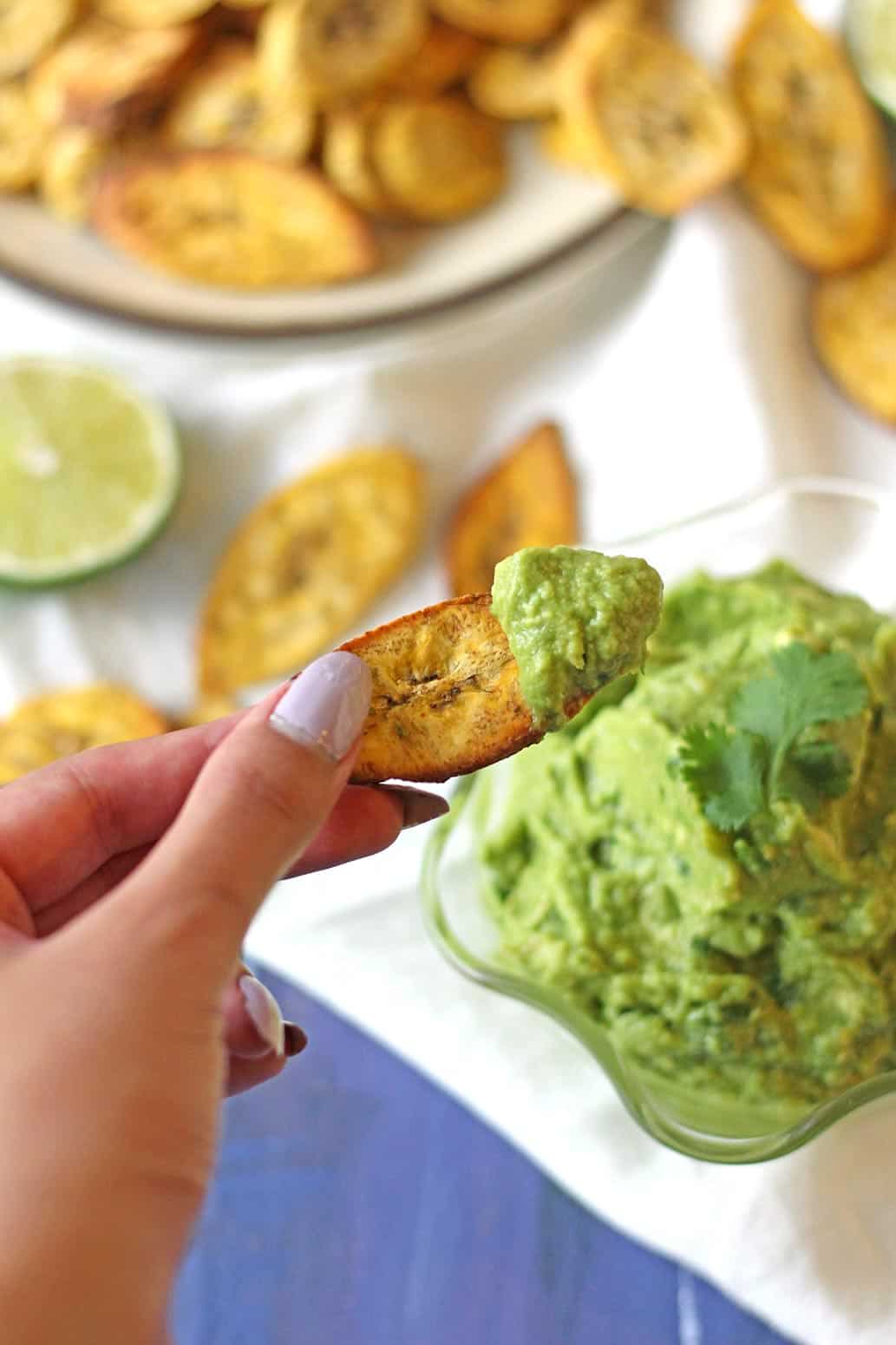 I hope you guys love this recipe as much as I do and don't forget to tag your recreations on Instagram #zenanzaatar @zenanzaatar! Or just pin this recipe for later! 💕
Air fryer Plantain Chips with Creamy Guacamole
These air fryer plantain chips are a healthy alternative to fried plantains, and taste perfect when dipped in creamy guacamole!
Ingredients
Plantain Chips
3 green plantains
2 tsp coconut or vegetable oil
Zest of one lime
1 tsp sea salt
½ tsp garlic powder (optional)
⅛ tsp chili powder
Guacamole
3 ripe Hass avocados
½ small red onion
¼ cup cilantro leaves, loosely packed
Juice of one lime
1 clove garlic, minced (optional)
½ tsp sea salt
¼ tsp black pepper (optional)
Instructions
Peel the plantains; this is done easily by slicing 2-3 slits down the length of peel so you can peel it apart. Slice the plantains thinly with a mandolin or by hand, diagonally, so it creates more surface area. Toss plantains with the rest of the ingredients (oil and spices).
Preheat your air fryer to 374F.* Bake for 15-20 mins, shaking every 5 mins or so and removing any chips that are already browned and crispy.
Meanwhile, prepare the guacamole. This can be done in a food processor, but I prefer to make it by hand. Finely chop the onion and cilantro leaves. Mash the avocados with a fork in a bowl, and then combine with all other ingredients. Taste and adjust seasoning (salt, lime juice, pepper) as needed.
Notes
*To bake the chips in the oven, preheat the oven to 400F and bake for 15-20 mins, flipping the chips halfway through.